M A L L
OF THE
UNITED STATES OF AMERICA™
<![if !vml]>
<![endif]>
ARBOR LODGE
(ARBOR LODGE STATE HISTORICAL PARK and ARBORETUM)
Nebraska City, Nebraska, USA
http://www.stateparks.com/arbor_lodge_state_park_in_nebraska.html
Come see the home of Julius Sterling Morton who founded Arbor Day.  The mansion is a great 52-room house.  Julius' son, Joy, went on to create the now legendary Morton Salt Company.
BELCOURT CASTLE
Newport, Rhode Island, USA
http://www.belcourtcastle.com/calendar.asp
Belcourt Castle is the most spectacular of the historic Newport estates.
BOLDT CASTLE
Heart Island, Alexandria Bay, Alexandria, Thousand Islands, New York, USA
&
BOLDT (CASTLE) YACHT HOUSE
Wellesley Island, Alexandria Bay, Alexandria, Thousand Islands, New York, USA
http://www.boldtcastle.com/visitorinfo/yacht-house/
Visit and enjoy the world's largest island castle in North America, the absolutely incredible 120-room Boldt Castle, set soaring into the sky at six levels on its own 5-acre isle, Heart Island.  Next to it is the eye-catching neighboring yacht house, completing this must-see estate of unbelievable grandeur.
THE BREAKERS
Newport, Rhode Island, USA
The legendary 70-room Breakers 'cottage' is the largest of the historic Newport estates.
BUDA CASTLE
Castle Hill, Budapest, HUNGARY
http://budacastlebudapest.com/
If you are truly a beer lover and/or festival aficionado, Buda Castle is the regular visiting place for you.  Two yearly magnificent must-sees are Buda Castle Beer Fest and Buda Castle Easter Festival.  Extras?  There is Buda Castle itself, one of the five largest and most beautifully preserved compounds in the entire world, fascinating artwork and ongoing art exhibits within, and a full year-long calendar of events to make any stop here more than worth your time virtually any season.
BURGHAUSEN CASTLE
(BURGHAUSEN CASTLE COMPLEX/BURG zu BURGHAUSEN)
Burghausen, Upper Bavaria region, GERMANY
http://www.burg-burghausen.de/englisch/c_yard/index.htm
Welcome to half-mile-long Burghausen Castle, an enormously large complex arranged into five courtyards.  It is definitively the longest castle grouping in Europe.
CÀ d'ZAN MANSION
Sarasota, Florida, USA
http://www.ringling.org/CadMansion.aspx
This structure has one of the most unique residential architectural styles.  Part of the estate is a lavish art museum.
CANTIGNY
(ROBERT R. McCORMICK MUSEUM)
Cantigny Park, Wheaton, Illinois, USA
http://www.cantigny.org/museums/robert-r-mccormick-museum/the-museum/
Enjoy this compound combination of a charming sprawling to-die-for (and perfect for weddings) house, 500-acre park, very pretty gardens and serene landscaping, World War I, II, and American veteran military museums, and 275-acre twenty-seven hole championship golf course & club.
CASA LOMA
Toronto, Ontario, CANADA
The immense Casa Loma 'castle' is the largest historical mansion in Canada.
CASTELLO di AMOROSA
Calistoga, Napa Valley region, California, USA
http://www.castellodiamorosa.com/
Castello di Amorosa is a 107-room, eight floor, 121,000-square-foot late twentieth-early twenty-first century medieval masterpiece begun in 1995 that took fourteen years to build.  Indulge yourself in exquisite wine tastings, beautiful scenery, and meticulous almighty architectural power all at once.
CATHERINE PALACE
Catherine Park
Pushkin (Tsarskoe Selo), RUSSIAN FEDERATION
http://eng.tzar.ru/museums/palaces/c_atherine
Catherine Palace has practically the most sumptuous gardens of all among the great Russian historical palaces.
CHÂTEAU d'ANGERS
Angers, Maine-et-Loire, Loire Valley region, FRANCE
http://angers.monuments-nationaux.fr/en/
Château d'Angers is part of the French Military and without question one of the most extraordinary castles on the planet.  Its 'stacked' lined-up rolled fastened-together walls and rooftop gardens design has brilliant use of space, complete individual function, and perfect location.  Call this fortress a literal fully independent city of its own under one roof.  Château d'Angers is the place you have to see above all others at least once in your lifetime!
CHÂTEAU de BLOIS
Blois, Loir-et-Cher, Loire Valley region, FRANCE
http://www.chateaudeblois.fr/spip.php?page=sommaire-en&lang=en
This château is a combination of different architectural styles and has an incredible staircase.
CHÂTEAU de CHAMBORD
Chambord, Loir-et-Cher, Loire Valley region, FRANCE
Chambord is interesting because of the infinite number of chimneys on its expansive and endless 'bell-shaped' rooftops.  The castle was used as a hunting lodge by royals of its day and is the second largest of the historic châteaux in France.
CHÂTEAU de CHENONCEAU
Chenonceaux, Indre-et-Loire, Loire Valley region, FRANCE
http://www.chenonceau.com/media/gb/index_gb.php
Chenonceau is famous because of its beautiful atmosphere.  The home sets directly over water and is by land meticulously landscaped with elaborate topiary gardens and expansive beds of flowers.
CHÂTEAU de CHEVERNY
Cheverny, Loir-et-Cher, Loire Valley region, FRANCE
http://www.chateau-cheverny.fr/page.php?lang=en&nom_page=visite
Château de Cheverny is THE castle to visit, France's equivalent of Newport, Rhode Island's Belcourt Castle.
CHÂTEAU de MAINTENON
Place Aristide Briand, Maintenon, Eure-de-Loir region, FRANCE
http://www.chateaudemaintenon.fr/en/
Want a real love story, name scandal, secret wedding, and follow-up about those events all through town?  That and more is here within the walls of this fine château which ironically, ended up being a place of great happiness for both its owner(s) and occupants alike.  Moreover, Château de Maintenon, because of the size, look, and feel of the castle, is the kind of place any person of strong financial resources would want title to and desire calling home even today.  Visitors will never forget this appropriately miniaturized (in comparison to most other structures on the page) château; it is a warm and formally inviting graceful respite.
CHÂTEAU de PIERREFONDS
Pierrefonds (near Compiègne), Oise (Picardy) region, FRANCE
http://pierrefonds.monuments-nationaux.fr/en/
Pierrefonds is virtually the world's most handsome French castle – literally wrought straight from every man's solid imagination of what a fairytale fortress from the man's point of view should look like.  Interior architecture is genuinely incredible, not pausing for one moment to exude a pure sense of power by use of sensible restrained opulence in architecture and furnishings, superior chamber area spaciousness (somehow the rooms seem just right in size and height), and to-die-for carvings, eye-catching smooth-flowing staircases, and overall contained structural design for the entire compound.  This château is just the place many men would want to personally own – huge, but not overpoweringly large or branching off in too many directions, and has modest impressive all-the-way luxury that creates a perfect atmosphere (romantic, too) inside and out.  Come to the must-see, especially if single, a true admirer of powerful beauty, an architect, a person looking for residential design or remodel ideas and inspiration, on your honeymoon, or an individual in search of those most special and remarkable places to visit!
CHÂTEAU de SAINT-GERMAIN-en-LAYE
Saint-Germain-en-Laye, Yvelines, Île-de-France, FRANCE
http://www.france.fr/en/museums/chateau-de-saint-germain-en-laye-national-museum-archaeology
Château de Saint-Germain-en-Laye is a great former residence of the Kings of France and houses France's National Museum of Archaeology, which contains nearly 30,000 artifacts, making the Museum one of the largest archaeology collections in all Europe.  The once royal castle is also the birthplace of the-fine-pleasures-of-life-in-every-respect Louis XIV – The Sun King, the visionary monarch who made the Versailles Palace over into the remarkable opulent incredible place it is today that took the world by storm at the end of the Renaissance.
CHÂTEAU de SAUMUR
Saumur, Maine-et-Loire, Pays-de-la-Loire region, FRANCE
http://www.chateau-saumur.com/
Imagine bone china galleries, fine horse saddle collections, and toys about.  What you have is Château de Saumur, a tall standout enchantment (wait until you see the inside) surrounded by its own and other neighboring luscious vineyard fields.  Oh, there are knights in shining armor and swordplay, too, and further excitement!
CHÂTEAU de VILLANDRY
Villandry, Indre-et-Loire, Loire Valley region, FRANCE
http://www.chateauvillandry.com/
Villandry is a feast of gardens, the most impressive of all the historic châteaux in France.
CITY PALACE of UDAIPUR
Udaipur, INDIA
http://www.udaipur.org.uk/tourist-attractions/citypalace.html
Imagine an immensely large island palace surrounded completely by water, with perfect views of and proximity to the city.
CRAIGDARROCH CASTLE
Victoria, British Columbia, CANADA
http://www.craigdarrochcastle.com/events.htm
Craigdarroch Castle is very famous in Canada.
DOGE'S PALACE
(PALAZZO DUCALE di VENEZIA)
Saint Mark's Square, Venice, ITALY
http://www.museiciviciveneziani.it/frame.asp?musid=8&sezione=musei&tipo=
Doge's Palace is interiorly one of the most opulent residences in the world.
DUNROBIN CASTLE
Golspie, Sutherland, Scotland, UK
http://www.dunrobincastle.co.uk/
Dunrobin Castle is a cozy abode, perfectly stately, with ideal location and scenery.  Like Westbury House at Long Island, in New York was when the owner and his family lived there, this home is a happy calm quiet one, comprised of 189 welcoming rooms, and enchanting gardens and forest that make a cool comfortable area below and all around the castle for the perfect atmosphere.  You just may want to move in.
EDINBURGH CASTLE
Castle Hill, Edinburgh, Scotland, UK
http://www.edinburghcastle.gov.uk/index/tour.htm
The enormous scale of Edinburgh Castle alone makes it worth seeing!
EILEAN DONAN CASTLE
Kyle of Lochalsh, Dornie, Scotland, UK
http://www.eileandonancastle.com/virtual-tour.htm
When visiting, thoroughly review the number of movies the place has appeared in.
FONTAINEBLEAU
Fontainebleau, Seine-et-Marne, Île-de-France, FRANCE
http://www.uk.fontainebleau-tourisme.com/pays-fontainebleau/the-castle/history-of-castle.asp
Like horse shoes?  Do they bring good fortune?  Fontainebleau is shaped like a huge one!
FONTHILL CASTLE
(MERCER & FONTHILL MUSEUMS)
Doylestown, Pennsylvania, USA
Impressively large!
GILLETTE CASTLE
Gillette Castle State Park
East Haddam, Connecticut, USA
http://www.ct.gov/dEP/cwp/view.asp?A=2716&Q=325204
This home is one of our favorites because of its extraordinarily odd abandoned and destroyed Medieval look.  You will never forget it.
GOVERNMENT HOUSE
The Domain, Sydney, New South Wales, AUSTRALIA
http://www.hht.net.au/museums/government_house
Government House is very large and the grounds of the castle are adjacent to lush botanical gardens which perfectly enhance the entire area where the estate sets.
GREYSTONE MANSION and PARK
Beverly Hills, California, USA
http://www.greystonemansion.org/
Greystone Mansion is an impressive estate that, like Eilean Donan, has been the setting for many television movies and shows.
HAMMOND CASTLE
(HAMMOND CASTLE MUSEUM)
Gloucester, Massachusetts, USA
Hammond is the brilliant man's abode.  For some reason the castle appeals in particular to children.
HAMPTON COURT PALACE
County Surrey, East Molesey, England, UK
http://www.hrp.org.uk/hamptoncourtpalace/
Do you know King Henry VIII?  You will after seeing this place.  His power, rage, and scandals are felt throughout.
HEARST CASTLE
San Simeon, California, USA
Hearst Castle, a five-mansion compound, is the most magnificent historic estate in North America.
HEMPSTEAD HOUSE
Sands Point Preserve
Port Washington, Long Island, New York, USA
http://www.sandspointpreserve.org/htm/hempstead.htm
Hempstead House, with its imposing façade, is all about splendid interior.
HILLWOOD ESTATE
Washington, DC, USA
http://www.hillwoodmuseum.org/mmp.html
Hillwood is a virtual panacea of great paintings and other artworks.
HIMEJI CASTLE
('WHITE HERON' CASTLE)
Himeji, Hyōgo Prefecture, Honshu (Honshu Island), JAPAN
http://www.himeji-castle.gr.jp/index/English/
Imagine a towering white palace topped with enchanted rooftops at the top of an exotically landscaped hill that has picture perfect views.  All of this and more await you at the home of Akamatsu Norimura, a Japanese samurai of the Akamatsu clan who began developing the area as a fortress.
THE HUNTINGTON
San Marino, California, USA
Extravagance almost beyond compare for an American historical estate is what you will find in your Huntington visit.
IL CASTELLO di AGLIÈ
(THE CASTLE of AGLIÈ)
Agliè, Turin, ITALY
http://www.ilcastellodiaglie.it/eng/index.htm
Il Castello di Agliè with its artifacts, resources, and ties to the Shroud of Turin, has charming luxury, strange considering that this castle is absolutely huge, extremely elaborate architecturally, and on again off again weird in and of itself!  With that being said, grandiose places awaiting your inspection that remain unparalleled in look and feel anywhere else include the ancestors' room, art gallery, ballroom, billiard room, blue hall, Chapel of San Massimo, Chierici apartment (a must-see situated above the lower setting greenhouse[s]), Chinese room, corner room (simply beautiful), deposition room, duke's study, green gallery (eye-catching), greenhouse(s) (a lush foliage immense 'hallway like' Garden of Eden), hunting room, library, music room, pages' room, small theatre, tunnels (beautifully decorated hallways) to the estate's many galleries, tuscolana room, and yellow room (pretty); there is more.  This castle compound is all about ceilings for the most part.  Once visiting, you will never forget that or them!
IL CASTELLO di RACCONIGI
(THE 'ROYAL HOLIDAY' RESIDENCE)
Racconigi, Cuneo, ITALY
http://www.ilcastellodiracconigi.it/eng/index.htm
Il Castello di Racconigi is a magnificently designed ultra lavish architectural bijou of wall and sculpture art.  Rooms inside are just simply beautiful, making this venue one you will truly enjoy and remember because of marked contrast in exterior look versus interior style(s).
IMPERIAL PALACE
(GU GONG)
(THE PALACE MUSEUM)
The Forbidden City
Pinggu District, Beijing, CHINA
http://www.dpm.org.cn/English/default.asp
The Imperial Palace is the greatest of the estates within the over fifteen palaces of this, the incredible compound that was the final residence of China's last emperor.  Porcelain works throughout are some of the finest and most valuable in the world.
ISTANA NURUL IMAN
Bandar Seri Begawan, BRUNEI (NEGARA BRUNEI DARUSSALAM)
http://www.istananuruliman.org/
The Istana Nurul Iman is the largest residence in the world.  Within its opulent palace walls are 1788 rooms, 250 bathrooms, a 110-car garage which can house that many Rolls-Royces, banquet hall with a 4000 person capacity, and five swimming pools.  On the beautifully landscaped 300 acre estate grounds is a horse stable built to permanently accommodate 200 thoroughbreds, and the palace itself has a total floor space of 2,152,782 square feet.
JAMES J. HILL HOUSE
Saint Paul, Minnesota, USA
http://sites.mnhs.org/historic-sites/james-j-hill-house
Behold the giant Richardsonian Romanesque 44,552 square foot forty-two room James J. Hill House.  The home's exterior is indeed a wonder and intricate woodwork inside a marvel.  Overall, the beauty and uniqueness of this residence lies in the simplicity of design, a roomy very large house constructed purely to be lived in comfortably and not shown off.
KEW PALACE
Royal Botanic Gardens-Kew
County Surrey, Richmond, England, UK
http://www.hrp.org.uk/KewPalace/
Here, you want to spend significant time in the gardens – one-of-a-kind heavenly.
KREMLIN PALACE
(GREAT KREMLIN PALACE)
The Kremlin, Moscow, RUSSIAN FEDERATION
http://www.kremlin.museum.ru/en/main/kremlin/buildings/BKD/
Like the Imperial Palace of The Forbidden City, Kremlin Palace is THE residence to tour.  It is the largest and only one of the magnificent palaces that form The Kremlin.
LA FORTALEZA
(PALACIO de SANTA CATALINA)
San Juan, Puerto Rico, US CARIBBEAN ISLANDS
La Fortaleza, an authentic European castle in all respects, is the oldest and largest governor's residence in the United States.
THE LÖWENBURG
(LÖWENBURG CASTLE)
("LION'S castle")
Schlosspark Wilhelmshöhe, Kassel, GERMANY
http://www.nordhessen.de/en/loewenburg-castle
Constructed from 1793 to 1800, The Löwenburg is called the romantic knight's castle because of the vivid and colorful real life events that happened behind its very walls.  The place has the look as well; so, do not be caught by surprise should images of love herein and its many wonders and pitfalls surface during and after your visit.
LUXEMBOURG PALACE
(PALAIS du LUXEMBOURG)
Paris, Île-de-France, FRANCE
http://www.senat.fr/visite/visite_virtuelle/uk/index.html
Luxembourg Palace is luxury.  See it!
LYNDHURST
Tarrytown, New York, USA
One of the great Hudson River estates, Lyndhurst is beautifully designed and colored imposing gothic architectural style.
MALBORK CASTLE
(THE CASTLE MUSEUM in MALBORK)
Malbork, POLAND
http://www.zamek.malbork.pl/index.php?lang=en&lang=en
This is the worId's largest castle in surface area and was founded in AD 1274.  Teutonic Knights built the structure as a stronghold for themselves and to protect the people of Poland.  The reddish exterior appearance of Malbork Castle makes its architecture quite interesting.  Supporting greenery and neighboring waters make it an Old World paradise.  Christians in particular (not to the exclusion by any means of everyone else) should take a serious look.
MARBLE HOUSE
Newport, Rhode Island, USA
Marble House's standout feature is its interior opulence; the home has 50 rooms.
MEADOW BROOK HALL
(OAKLAND UNIVERSITY)
Rochester, Michigan, USA
http://www4.oakland.edu/?id=3099&sid=87
This is the largest historical estate in the Midwest.
MIKHAILOVSKY PALACE
(THE RUSSIAN MUSEUM)
Saint-Petersburg, RUSSIAN FEDERATION
http://www.rusmuseum.ru/eng/museum/complex/mih_palace/
Mikhailovsky Palace is an enormous extravagant art-strewn place which houses Russia's complete collection of art from the 10th through 20th centuries.
MILLS MANSION
(STAATSBURGH STATE HISTORIC SITE)
Staatsburg, New York, USA
http://nysparks.com/historic-sites/25/details.aspx
Constructed in just one year from 1895 to 1896, Mills Mansion is a colorful opulently designed and furnished 65-room and 14-bathroom dream come true!  Woodwork inside is a must-see and possible must-have for those individuals with the interest, patience, finances, and residential scale to make it their own.  The home is only about 15 to 20 miles north of the Springwood and Vanderbilt Mansion extraordinaires at Hyde Park.  Because of the richness of interiors and wonderfully constructed hallways, elaborate Beaux-Arts style and great textures and bijoux throughout you will definitely want to see this house.  Views alone from the drive up and back make the venture a treasure for life.
MISSISSIPPI GOVERNOR'S MANSION
Jackson, Mississippi, USA
http://mdah.state.ms.us/museum/mhistory.html
Mississippi Governor's Mansion is one of the finest examples of southern Greek Revival architecture.
MONTPELIER
Orange, Virginia, USA
http://www.montpelier.org/visit/index.php
Montpelier is the family estate of United States president, James Madison.  Dolley Madison, his wife, was the first person to serve ice cream to official international and American political dignitaries in Washington, DC.
MOUNT STUART HOUSE
(near) Rothesay, Isle of Bute/Bute, Firth of Clyde, Scotland, UK
Mount Stuart House is a very fine opulent Victorian Gothic-style place in the midst of 300 acres of garden grounds, and a must-see if ever in Scotland.  Consistently, over ninety percent of visitors really like this one, both indoors and out!
MOUNT VERNON ESTATE
Mount Vernon, Virginia, USA
http://www.mountvernon.org/visit/index.cfm/
Mount Vernon Estate is the home of the first United States president, George Washington.
NEW YORK STATE EXECUTIVE MANSION
Albany, New York, USA
http://www.governor.ny.gov/mansion/governormansion/index
The State of New York governor's residence is one of the largest and historically important in the country.
NEWPORT LEGENDARY MANSIONS
The Breakers  ♦  Château-sur-Mer  ♦  The Elms  ♦  Marble House  ♦  Rosecliff
Newport, Rhode Island, USA
Each of the estates above has special appeal.  You should truly see them all.
OCHRE COURT
(SALVE REGINA UNIVERSITY)
100 Ochre Point Avenue
Newport, Rhode Island, USA
http://www.salve.edu/virtualtour/buildings/ochre_court.html
Ochre Court is the second largest historic estate in Newport, Rhode Island.
OHIO GOVERNOR'S RESIDENCE and HERITAGE GARDEN
Columbus (Bexley), Ohio, USA
http://www.governorsresidence.ohio.gov/home.aspx
Ohio Governor's Residence and Heritage Garden is one of the finer American governor's estates.
OSBORNE HOUSE
County Isle Of Wight, East Cowes, England, UK
http://www.tourist-information-uk.com/osborne-house.htm
Osborne House is British magnificence.  Of special appeal, Isle Of Wight estates, which Osborne House is, have gate free grounds, which provide open sprawling environments that are contrary to the usual sequestered 'Buckingham Palace' residences in and around London and other largely populated areas of Great Britain.
PALACE of the GRAND MASTER
of the KNIGHTS of RHODES
(KASTELLO)
Rhodes, GREECE
http://odysseus.culture.gr/h/2/eh2560.jsp?obj_id=5028
Palace of the Grand Master of the Knights of Rhodes is indeed very special.  It was built as a mighty castle hospital for knights in shining armor.  The medieval structure is outstanding.
PETERHOF/PETRODVORETS PALACE
Saint-Petersburg, RUSSIAN FEDERATION
Peterhof's/Petrodvorets' fountains will literally take your breath away!
PITTI PALACE
(PALAZZO PITTI)
(PITTI PALACE MUSEUM)
Firenze/Florence, ITALY
http://www.polomuseale.firenze.it/english/musei/palazzopitti/
Pitti has an odd somewhat 'ugly' façade, but wait until you get inside.  Its interior opulence and garden 'sunken' setting(s) know no equal!
POWERSCOURT ESTATE
County Wicklow, Enniskerry, IRELAND
Powerscourt Estate, having at least 68 opulent rooms and incredibly inviting grounds fit to create a cozy Versailles, make the destination one of the most beautiful homes and grounds in the world.  It is the Versailles Palace that you would want to live in!  Look forward to, aside from the castle tour, forest paths of beech, larch, oak, and (giant) redwood trees, golfing availability, Ireland's largest waterfall, Tara's Palace – the 22-room children's castle with doll room, and more!  Surrounding views and amenities are positively delightful.  Extensive gardens (comprised of priceless statuary, Italian design, Japanese design, a 'Tower Valley,' and tree collections) complete the estate.  Powerscourt is an attraction in and of itself and the gardener's dream come true.
PRAGUE CASTLE
(OLD ROYAL & ROYAL SUMMER PALACES)
Hradčany, Prague, CZECH REPUBLIC
http://www.hrad.cz/en/prazsky_hrad/navsteva_hradu.shtml
This is the oldest castle in the world.
PREDJAMSKÏ GRAD
(PREDJAMA CASTLE)
(also POSTOJNA CAVE)
Postojna, Inner Carniola region, SLOVENIA
http://www.postojnska-jama.eu/en/other-sites/predjama-castle/
The sheer uniqueness and notoriousness of this 'piece of work' makes for a most memorable and rather remarkable visit.  Predjamskï Grad is literally a castle on a rocky overlook built into the mouth of a cave.  You see, the place housed a pure robber in all sense of the word and Predjamskï served as that elite status thief's home, getaway, AND hideaway.  The structure's cave attachment and location was for the ingenious purpose of allowing the occupant to carry out his thefts and protect himself within the masterful confines after the thefts were committed.  When you follow the story on this one, be sure to get to the end!
PRINCE'S PALACE of MONACO
[PALAIS du PRINCE]
(official residence of His Royal Highness, The Prince of Monaco)
Old Town (Monaco-Ville), MONACO
http://www.palais.mc/monaco/x-net/internet-palais-princier/english/museums-et-culture/the-state-apartments/the-state-apartments.370.html
The Prince's Palace of Monaco has an interesting 'desert oasis' architectural style.
REGGIA di CAPODIMONTE – NAPOLI
(PALACE of CAPODIMONTE/
MUSEO NAZIONALE di CAPODIMONTE)
Bosco di Capodimonte,
Metropolitan City of Naples, Naples, ITALY
http://www.polomusealenapoli.beniculturali.it/museo_cp/museo_cp.html
The Reggia di Capodimonte is a sumptuous palatial art treasure trove.  Expect to see paintings by Botticelli, El Greco, Raphael, and Titian, a favorite here, in a multi-structured residential complex furnished lavishly as only persons of royal status could do in the days Reggia di Capodimonte was conceived, begun, continued, and completed again and again.
RIPPON LEA
HOUSE & GARDENS
Elsternwick, Victoria, AUSTRALIA
http://www.ripponleaestate.com.au/
Rippon Lea House & Gardens was affectionately referred to by one of its owners as 'the extraordinary house with a fairly ordinary family.'  She and her family were nothing short of extraordinary themselves, as much as the structure of which she spoke.  The design, building, and maintaining of the estate alone remains as a bona fide testament to that!  Rippon Lea also must be one of the finest Victorian estates in the entire world.  Gardens on the property are richly exotic and generous.  More than anything, the great mansion has the feel of a true family spot, which makes it extra special for a historical house open to the public because of the extremely pleasant virtually alive atmosphere abundant throughout.
ROUGH POINT
Newport, Rhode Island, USA
http://www.gonewport.com/ViewPage.aspx?id=149
Rough Point is another Vanderbilt masterpiece.
ROYAL PALACE of ARANJUEZ
(PALACIO REAL de ARANJUEZ)
Couples Square, Aranjuez, Community of Madrid, SPAIN
http://www.patrimonionacional.es/Home/Palacios-Reales/Real-Sitio-de-Aranjuez.aspx
http://www.aranjuez.com/Palacio/default.htm
The Royal Palace of Aranjuez is Spain's Versailles Palace.  As an extra treat, be sure to visit the spectacular collection of Spain's king's boats at the Royal Palace's Museum of Royal Barges.
SALEM HISTORIC LEGENDS
Derby House  ♦  Hawkes House
House of the Seven Gables (Captain John Turner House)  ♦  John Ward House
Peirce-Nichols House  ♦  Witch House (Jonathan Corwin House)
Salem, Massachusetts, USA
http://www.salemweb.com/guide/arch/houses.shtml
Derby House is the home of America's first millionaire, but you should see every residence.  There are beautiful gardens that create for the area a striking contrast to the exterior colors and architecture of the homes.
SANDS POINT PRESERVE
Falaise  ♦  Hempstead House
Port Washington, Long Island, New York, USA
http://www.sandspointpreserve.org/htm/info.htm
Falaise's Spanish Italianate exterior architecture may slightly frighten you at first glance; Hempstead is power and interior richness.
SHELBURNE FARMS
Shelburne, Vermont, USA
http://www.shelburnefarms.org/comevisitus/index.shtm
Shelburne Farms is the rural Vanderbilt estate.  But see this home for what it truly is, the former residence of one of the nicest branches of the Vanderbilt family.  The great fireplaces and architectural styles are quite impressive, almost as much as the loyal and loving residents of Shelburne, Vermont who keep this great estate going.
SOUTHFORK RANCH
(estate setting of 'Dallas' TV series)
Plano, Texas, USA
Southfork Ranch is the home made great from the 'Dallas' 1978 to 1993 television series.  The interior of the house is nothing like that on the TV show, which was only a set design.
SPRINGWOOD
(FRANKLIN D. ROOSEVELT ESTATE)
Hyde Park, New York, USA
Springwood is the massive family estate of former United States president Franklin Delano Roosevelt.
TULLY-NALLY CASTLE & GARDENS
(PAKENHAM HALL CASTLE)
County Westmeath, Castlepollard, IRELAND
http://www.tullynallycastle.ie/
Tully-Nally Castle is Ireland's largest on-public-tour residential estate.  The grounds, a special point of emphasis, have a castle terrace, Chinese garden, flower garden, forest/stream walk, 'gingerbread house,' grotto, kitchen garden, llama paddock, lower lake/swan pool, magnolia walk, Queen Victoria summerhouse, Tibetan garden, upper lake, viewing hut, viewing mound, woodland garden, and yew avenue.  The castle structure itself contains some over 120 sumptuous rooms for your viewing pleasure.  Outstanding!
VANDERBILT MANSION
Hyde Park, New York, USA
http://www.hvnet.com/houses/vanderbilt/index.htm
This is the later home of the Vanderbilt who constructed Rough Point.
VAUX-LE-VICOMTE, CHÂTEAU de
Maincy, Seine-et-Marne, Île-de-France, FRANCE
http://www.vaux-le-vicomte.com/en/
Château de Vaux-le-Vicomte is one of the coziest and most opulent homes in the Eastern Hemisphere.  The structure's size (absolutely enormous compared to a gigantic mansion and modest for a Versailles-like castle), landscaped grounds, and contrast of both to one another come together to achieve the perfect balance.  Of special note is the interior – breathtaking and uniquely not over or understated, as are the grounds.
VERSAILLES PALACE
Versaille/Versailles, Yvelines, Île-de-France, FRANCE
http://en.chateauversailles.fr/the-palace-
Versailles Palace is the most copied great palace of its time and in modern history.  Why?  Maybe it is because of the 1500 rooms inside, extraordinary dangling chandeliers, walls and ceilings covered completely in paintworks and by paintings, extraordinary gardens, and one-of-a-kind gazebos and additional cottages and playhouses set all over the elaborately landscaped enormous meticulously planted and manicured grounds.
VORONTSOV PALACE
(ALUPKA)
Alupka, Crimea, RUSSIAN FEDERATION
http://worontsovpalace.com.ua/?page_id=727
Vorontsov Palace is our take on the exotic pleasures of Europe in the tropical lushly green forested cliffs of the Black Sea.  The castle incorporates Gothic Revival, Mughal, and Scottish Baronial architectural styles for a most interesting structure that may strangely leave you prone to romantic action (as it did the mistress of the house, Countess Vorontsov, who once strayed on her husband, good Count Vorontsov, for which the palace is named).  Find inside, 150 rooms with an unusual mix of period furniture, elaborate ceilings, and memorably designed floors.  There is conspicuous use of plain color also, some light and some dark, all throughout.  To complete the picture, this home of curiously and completely contrasting façades is set within a beautifully landscaped treed garden-like park in the mild and breezy outdoors silently overlooking the waters of the Black Sea.  The construction of this residence brought Count Vorontsov's noble peers to the area, who in turn built exotic villas and grand estates which now neighbor Vorontsov Palace and make the immediate community; Count Vorontsov and the rest altogether ended up turning the location as a whole into a virtual private residential royal resort.  Think of it as a tropical exotic paradise monarchial Newport, Rhode Island, USA that is somewhat and forever romantically enticing.  The palace and all, you will love!
WAWEL ROYAL CASTLE
Wawel, Kraków, POLAND
http://www.wawel.krakow.pl/en/
People often make fun of the Polish and Poland.  If this is you such nonsense will stop on your part after Wawel Royal Castle becomes part of your mindset.
WESTBROOK
(BAYARD CUTTING ARBORETUM
[BAYARD CUTTING ARBORETUM STATE PARK])
Great River, Long Island, New York, USA
http://www.bayardcuttingarboretum.com/
Westbrook is a legendary rambling manor, one of the largest (and longest) of the Long Island, New York estates.  Take a tour, enjoy the fresh air, and indulge in the greatness of the great!
WESTBURY HOUSE
Old Westbury, Long Island, New York, USA
http://www.oldwestburygardens.org/
Westbury House is standout for two primary reasons:  its incredible architectural appeal, and inviting home atmosphere.  You see, Westbury is a superior Gilded Age estate that was genuinely a happy home to its owner and his family, unlike the over 97% others.  Visit the mansion, topiary gardens, and expansive grounds.  You WILL like this one.
WINCHESTER MYSTERY HOUSE
San José, California, USA
http://www.winchestermysteryhouse.com/tours.html
Winchester has 160 rooms, but in addition, the Mystery House contains staircases running into ceilings, doors opening to nowhere, and more oddities.  Learn the history of the house and see why this is so.
WINDSOR CASTLE
County Berkshire, Windsor, England, UK
http://www.windsor.gov.uk/site/things-to-do/windsor-castle-p43983
Windsor Castle is so large and old that there are no records of its number of rooms.
WINTER PALACE
(THE STATE HERMITAGE MUSEUM)
Saint-Petersburg, RUSSIAN FEDERATION
http://www.hermitagemuseum.org/html_En/index.html
This magnificent palace has been transformed into one of the greatest art museums in the world.  Take a visit and feel Russia's power, opulence, and remarkable history.
Back to
CULTURAL CENTER
http://www.mallofunitedstates.com/art-and-culture.html
Custom Search
Copyright © 2004-2024 by MALL OF THE UNITED STATES OF AMERICA™
All rights reserved.  No part of MALL OF THE UNITED STATES OF AMERICA™ or its component parts (Stores A - L, Stores M - Z, 'At the Movies,' Shopping Directory A - L, Shopping Directory M - Z, Food & Drug Court, Auto Mechanic Shops, Broadcast Center-Motion Pictures, TV Mini-Series & TV Movies:  The Hall of Fame Entertainers!, Sports, Music Entertainment, Automobiles & Vehicles, Home-Outdoors & Greenery Centers, and Cultural Center-World Estates) may be reproduced or transmitted in any form or by any means, electronic or mechanical, including any information storage retrieval system, without permission in writing from an official MALL OF THE UNITED STATES OF AMERICA™ representative who has official authority to give such permission.
DISCLAIMER
MALL OF THE UNITED STATES OF AMERICA™ cannot and does not bear responsibility for inactive or misdirected links, as we have no control over product removal, service interruption, product or service discontinuation, or individual company bankruptcy action on the part of any of the companies, products, or services included on the site.  Once we are made aware of broken, misdirected, non-responsive, or changed/altered links they are removed, corrected, or replaced timely.
CREDIT CARDS
MALL OF THE UNITED STATES OF AMERICA™ does not keep a record of credit card accounts, the numbers on or associated with these cards, or the names of the persons with credit cards who make transactions on our website using them.  However, we cannot and do not control the policies and practices used by the many stores, products, and services participating in our world-class shopping mall.  Through our attempt to create the ultimate enjoyable, safe, and secure shopping experience, we have and will continue to include only the most highly reputable, positively promising, uniquely appealing, and soundly established retailers (along with the superior products, services, and worthwhile savings they make available to our visitors and regular users), those known and greatly respected for being fair, easy-to-understand, honest, responsible, and professional establishments.  This way of doing business has been and is one of our top priorities, a critical element to our continued and successful existence.  With that being said it is our sincere wish that all (unrealistic, we know) or most of our store, product, and service participants are currently or will in the future adopt and practice the same credit card policy as us, stated above.
PRIVACY STATEMENT
MALL OF THE UNITED STATES OF AMERICA™ does not share information obtained about visitors and regular users of the site unless informed to in written correspondence directly and specifically from those individual visitors and regular users.  In such cases all data that is released is or will be provided only to individual entities and/or persons who are named as intended recipients. Furthermore, there will be no unsolicited contact, either in person, writing, by email, or through any other means, about our visitors and regular users, by or through us, or by or through anyone in contact with or associated with us, at any time. This policy is a vital security measure of MALL OF THE UNITED STATES OF AMERICA™ and will be in effect now and always without exception.  The policy, in addition, will be strictly and firmly enforced to the maximum extent all applicable laws allow, if, when, and wherever necessary.  The Google Ad Campaigns/Search participation, however, is our one and only exception.
GOOGLE AD CAMPAIGNS/SEARCH
In contrast to our privacy statement, advertising campaigns and/or search engines for Google are placed throughout the website, resulting in third parties having the right to place or read cookies on our users' browsers.  These third parties may also use web beacons to collect information obtained from the browsers.
car cover
motorcycle cover
truck cover
Special Promotions & Bundle Discounts
Hot Shot's Secret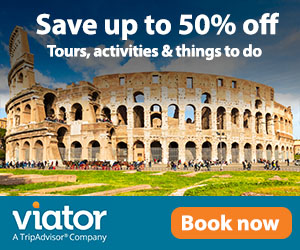 Sports Tickets
Smart Finds, LLC



Concert Tickets

PINCHme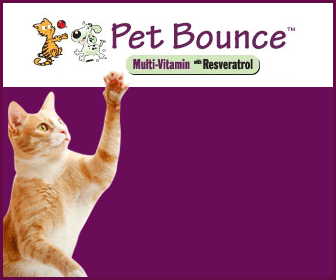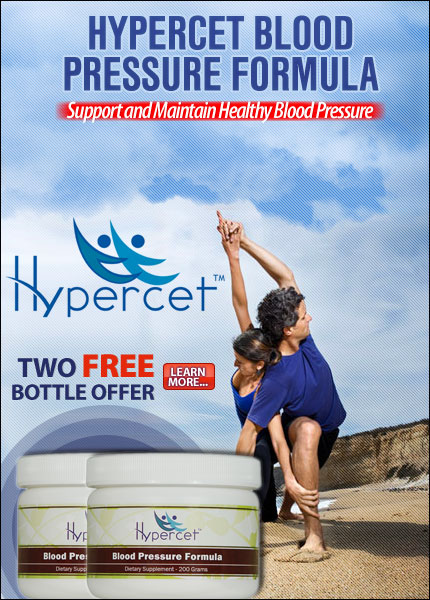 Football, baseball, hockey, basketball, golf, tennis, UFC, you name it - Calendars.com has a Sports Calendar for it.
Tons of Cool Easel Desk Calendars In Stock at Calendars.com. Free Shipping Available!
Up to 50% off Huge Selection of Clearance Calendars, Games, Toys, Puzzles and Gifts!
TicketNetwork
Supreme Suspensions