M A L L
OF THE
UNITED STATES OF AMERICA™
'A T T H E M O V I E S'
<![if !vml]>
<![endif]>
Puzzle
Kelly Macdonald Irrfan Khan David Denman
https://www.youtube.com/watch?v=wl_SoMNi0rw
'Puzzle' is about a housewife tired of living what she considers to be a humdrum life. Interest is discovered on her part in puzzle solving and she as a result enters a lively remarkably intense competition for the best at it, which, as you may have guessed, changes everything. This movie is so well done that its simple premise comes out viewership engaging and refreshingly clean – what we absolutely need as a more than welcome return to restore the collapsed entertainment industry. 'Puzzle' is just a work of normal producers, writers, and actors doing normal things!
<![if !vml]>
<![endif]>
White Boy Rick
Matthew McConaughey Jennifer Jason Leigh Bruce Dern
Piper Laurie Rory Cochrane
http://www.whiteboyrick.movie/trailer/
'White Boy Rick' is the true story of Detroit, Michigan, USA teenager, Richard Wershe, Jr., a 15-year-old who became an undercover informant for the FBI in the 1980s and in the end was arrested for drug-trafficking and given a lifetime jail sentence.
<![if !vml]>
<![endif]>
Venom
Tom Hardy Michelle Williams Woody Harrelson
'Venom' tells the tale of a reporter who becomes victim to a scientifically brilliant radical group bent on eradicating mankind by replacing everyone as 'human' transformations guided by their hands. The plot is none too original. However, action in this motion picture more than delivers big time!
<![if !vml]>
<![endif]>
What They Had
Hilary Swank Robert Forster Blythe Danner
https://www.bleeckerstreetmedia.com/whattheyhad/
'What They Had' concerns a mother afflicted with Alzheimer's whose daughter must convince her father to put the mother into a nursing home when the mother becomes disoriented and completely loses her way in a Christmas blizzard.
<![if !vml]>
<![endif]>
Johnny English Strikes Again
Rowan Atkinson
http://www.johnnyenglishmovie.com/
'Johnny English Strikes Again' is an admirable sequel which picks up with Johnny English (Rowan Atkinson) returning as a British secret service operative. He must learn the identity of an unscrupulous villain who has determined to make known to the rest of the world the names of every secret service agent. In turn, the great just about impossible task at hand on English's part is to defeat him alone; no true assistance will be made available to Johnny this time around.
Fridays – November & December, Months of
<![if !vml]>
<![endif]>
Motion Pictures, TV Mini-Series & TV Movies:
THE HALL OF FAME ENTERTAINERS!
Bette Davis Burt Reynolds Charlton Heston Christian Bale Deborah Kerr
Ed Harris Elizabeth Taylor Humphrey Bogart James Mason Johnny Depp
Liam Neeson Matthew McConaughey Michael Douglas Olivia de Havilland
Paul Newman Richard Burton Robert Mitchum Robert Taylor
Ronald Colman Sam Worthington Shelley Winters (Sir) Anthony Hopkins
(Sir) Michael Caine Tony Curtis Troy Donahue Will Ferrell
http://www.mallofunitedstates.com/movies-and-tv.html
Do magnificent retrograde to enjoy positively engaging motion pictures and television movie mini-series that have the depth, fine storylines, and sincere interest keen moviegoers and television viewers really like.
Back to
HOME PAGE
http://www.mallofunitedstates.com/index.html
Custom Search
Copyright © 2004-2019 by MALL OF THE UNITED STATES OF AMERICA™
All rights reserved. No part of MALL OF THE UNITED STATES OF AMERICA™ or its component parts (Stores A - L, Stores M - Z, 'At the Movies,' Shopping Directory A - L, Shopping Directory M - Z, Food & Drug Court, Auto Mechanic Shops, Broadcast Center-Motion Pictures, TV Mini-Series & TV Movies: The Hall of Fame Entertainers!, Sports, Music Entertainment, Automobiles & Vehicles, Home-Outdoors & Greenery Centers, and Cultural Center-World Estates) may be reproduced or transmitted in any form or by any means, electronic or mechanical, including any information storage retrieval system, without permission in writing from an official MALL OF THE UNITED STATES OF AMERICA™ representative who has official authority to give such permission.
DISCLAIMER
MALL OF THE UNITED STATES OF AMERICA™ cannot and does not bear responsibility for inactive or misdirected links, as we have no control over product removal, service interruption, product or service discontinuation, or individual company bankruptcy action on the part of any of the companies, products, or services included on the site. Once we are made aware of broken, misdirected, non-responsive, or changed/altered links they are removed, corrected, or replaced timely.
CREDIT CARDS
MALL OF THE UNITED STATES OF AMERICA™ does not keep a record of credit card accounts, the numbers on or associated with these cards, or the names of the persons with credit cards who make transactions on our website using them. However, we cannot and do not control the policies and practices used by the many stores, products, and services participating in our world-class shopping mall. Through our attempt to create the ultimate enjoyable, safe, and secure shopping experience, we have and will continue to include only the most highly reputable, positively promising, uniquely appealing, and soundly established retailers (along with the superior products, services, and worthwhile savings they make available to our visitors and regular users), those known and greatly respected for being fair, easy-to-understand, honest, responsible, and professional establishments. This way of doing business has been and is one of our top priorities, a critical element to our continued and successful existence. With that being said it is our sincere wish that all (unrealistic, we know) or most of our store, product, and service participants are currently or will in the future adopt and practice the same credit card policy as us, stated above.
PRIVACY STATEMENT
MALL OF THE UNITED STATES OF AMERICA™ does not share information obtained about visitors and regular users of the site unless informed to in written correspondence directly and specifically from those individual visitors and regular users. In such cases all data that is released is or will be provided only to individual entities and/or persons who are named as intended recipients. Furthermore, there will be no unsolicited contact, either in person, writing, by email, or through any other means, about our visitors and regular users, by or through us, or by or through anyone in contact with or associated with us, at any time. This policy is a vital security measure of MALL OF THE UNITED STATES OF AMERICA™ and will be in effect now and always without exception. The policy, in addition, will be strictly and firmly enforced to the maximum extent all applicable laws allow, if, when, and wherever necessary. The Google Ad Campaigns/Search participation, however, is our one and only exception.
GOOGLE AD CAMPAIGNS/SEARCH
In contrast to our privacy statement, advertising campaigns and/or search engines for Google are placed throughout the website, resulting in third parties having the right to place or read cookies on our users' browsers. These third parties may also use web beacons to collect information obtained from the browsers.
Sports Tickets


Click here to visit Tiny Tack House.

Concert Tickets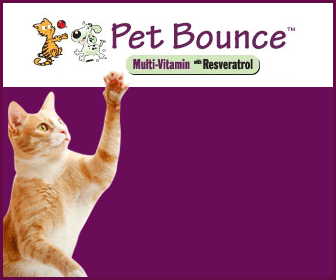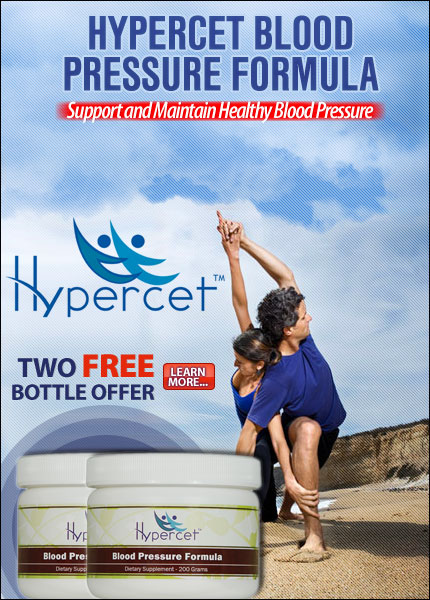 Football, baseball, hockey, basketball, golf, tennis, UFC, you name it - Calendars.com has a Sports Calendar for it.
Tons of Cool Easel Desk Calendars In Stock at Calendars.com. Free Shipping Available!
Up to 50% off Huge Selection of Clearance Calendars, Games, Toys, Puzzles and Gifts!
TicketNetwork